Staff
---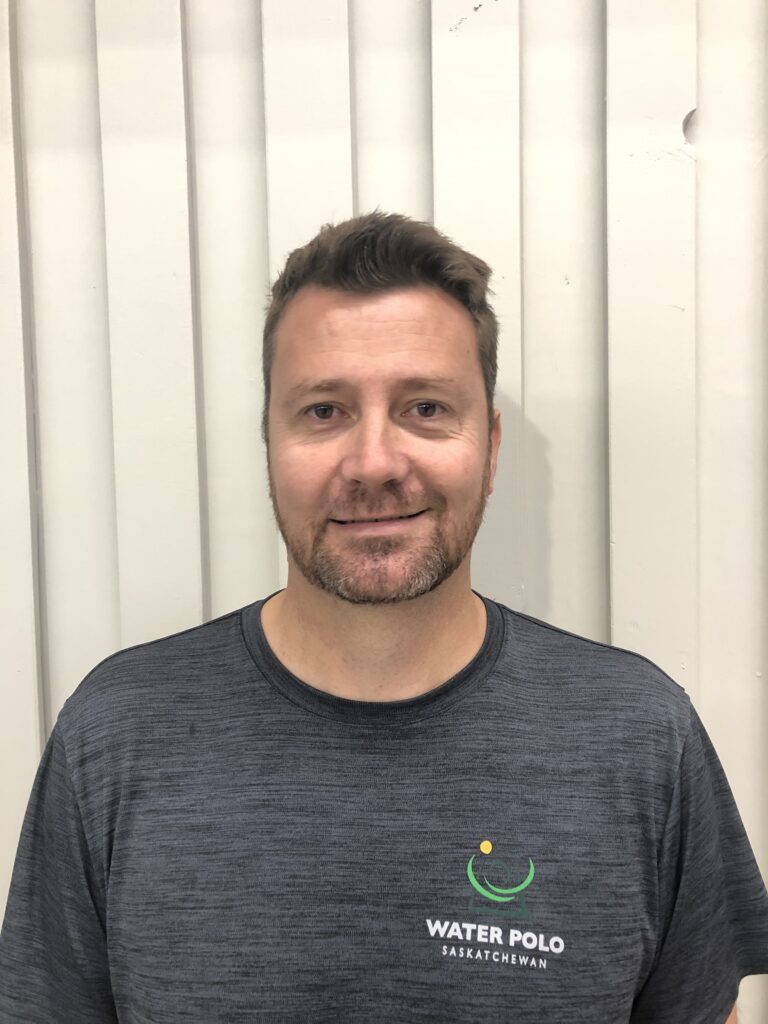 Cyril Dorgigne | Executive Director & Provincial Head Coach
Background & Bio:
"Cyril was born in Nice, France where he played most of his water polo career, and received his Bachelors & Masters degrees in Sport Science and Technology. After his professional water polo career as an athlete for the Olympic Nice Natation, he became the head coach of the 15U & 19U Men's water polo teams at the club. Later Cyril earned the position of Sport Director & Women Head Coach at Choisy-le-Roi Water Polo club in Paris where he worked for one season before moving to Canada.
In September 2007, Cyril became the head provincial coach in Saskatchewan and has coached both men & women's team to a total of 25 National Championship medals, 8 of those being Gold medals. In 2010, Cyril was hired as the Executive Director of Water Polo Saskatchewan.
During his time coaching in Canada, he has been selected by Water Polo Canada to coach 7 women's national teams campaigns at Youth, Junior and University levels for Panams Championships, , World Championships, Fisu games and Commonwealth Championships.
Cyril now lives in Regina, SK with his wife and three children."
---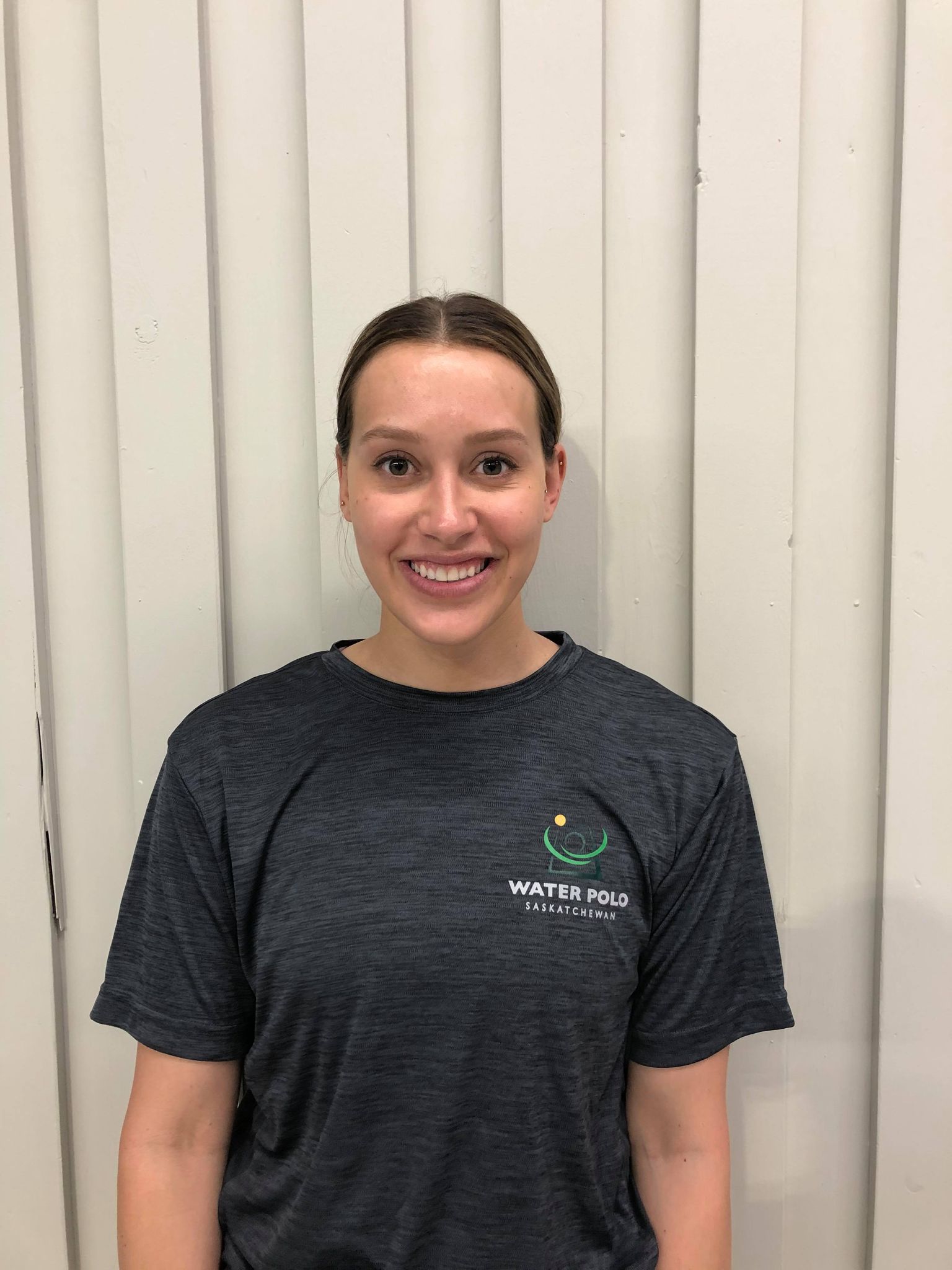 Taylor Molde | Provincial Administrator & Head Coach
Background & Bio:
"Taylor's water polo journey began with the Weyburn Hurricanes in 2004-2010. Upon making her first national team in 2011(Youth National Team, attending the Pan American Games in Puerto Rico) she moved to Regina to continue playing in the newly developed High School Excellence program. Following high school graduation at Campbell Collegiate, she attended the University of Hawaii at Manoa where she studied Mechanical Engineering and competed with the Hawaii Rainbow Wahine women's team (NCAA top 10 ranked as a center defender). Upon completing her bachelor's degree at UH, she pursued a Master of Engineering degree in Biomedical Engineering at the University of British Columbia (2017-2018).
Her international water polo competition experience includes 5 years of active play beginning in 2011 and continuing through 2015; 2011 Youth Pan American Games in Puerto Rico, 2012 Youth World Championships in Australia, 2013 FISU Games in Kazan, Russia, 2014 Junior Pan American Games in Riverside, CA, 2015 FISU Games in Gwangju, South Korea."
---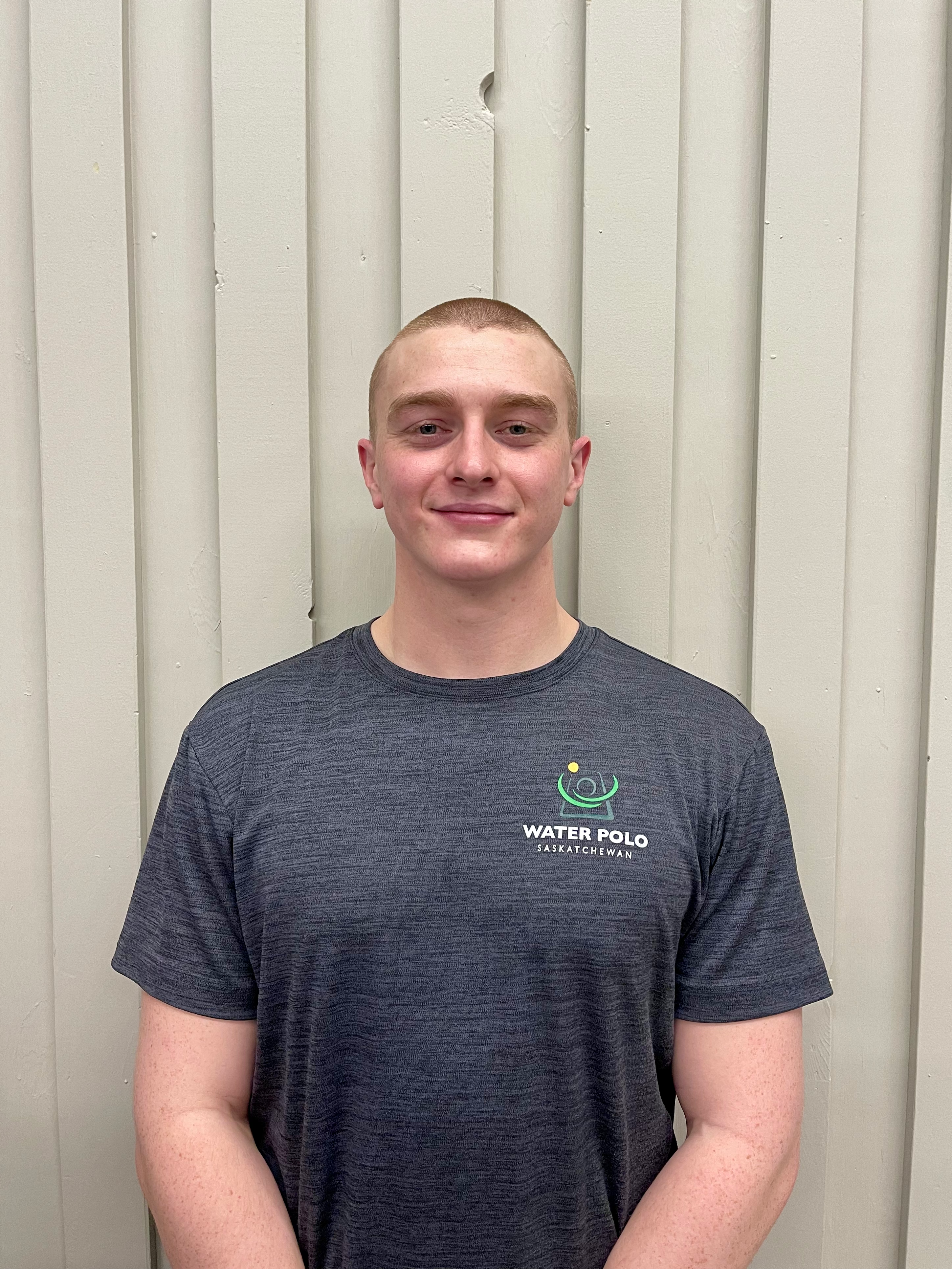 Jake Morris | Provincial Administrator & Head Coach
Background and Bio:
"Jake started playing water polo in 2010 when his best friend convinced him to try, and he's been hooked ever since. As a player, Jake found success with Team Sask with a Gold medal at nationals in the 16u level and a Bronze at 19U. He was also on various national teams, including the 19u teams that won gold at pan American championships in 2016 and Bronze at the pan American championships in 2018.
He first started coaching with the Regina water polo club's ILWP program when he was 14 and moved to coaching their Semi comp, Admiral, and Battleship programs when he moved back home from the national team center in Montreal. Last year he was hired by WPS where he is now the head coach of those programs, as well as coaching the elite men and various provincial teams.
Outside of the pool Jake is in the Kinesiology and Education program at the U of R and plans to become a physical educator. He also enjoys participating in other sports and activities, Binge watching tv shows, and playing board games with friends."
---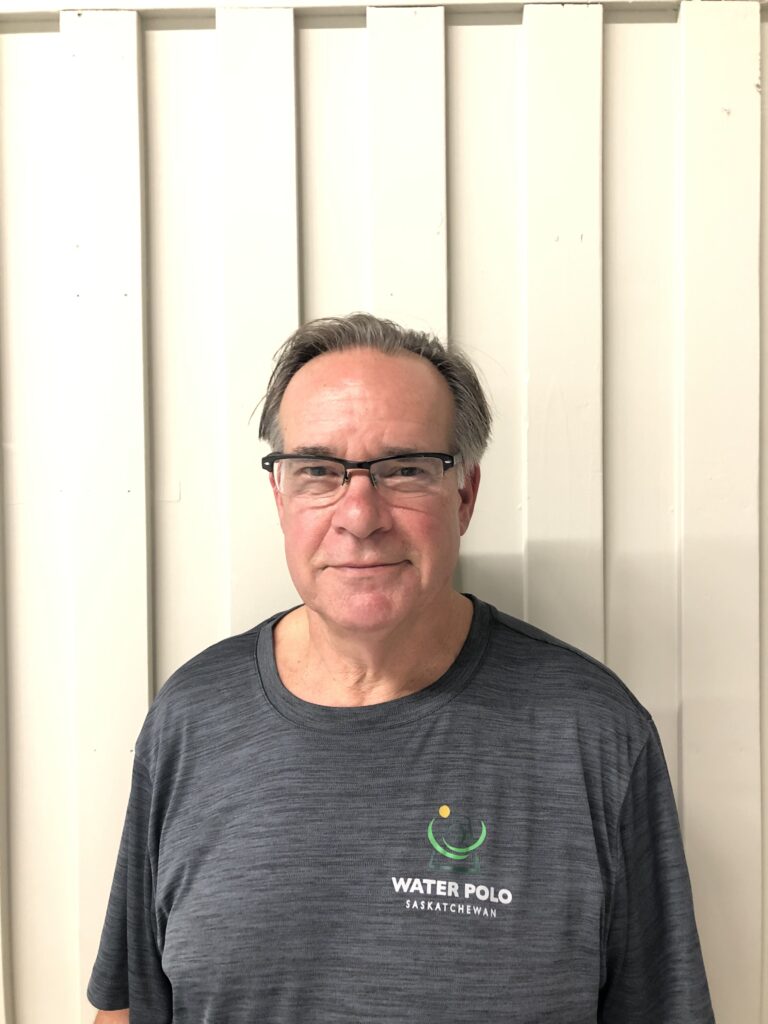 Dave Boan | Elite Men's Trainer & Coach
Background & Bio:
"Dave Boan began playing water polo in 1970 with participation in the Regina High School League from 1970-1973. He participated with Team Sask. as a field player as well as goalie from 1972-1988 on the U18 (Junior Team) and the U22 (Senior Team), as well as the Master's Team during that time.
Dave 's involvement as a coach began in 1974; coaching an assortment of different high school teams (Leboldus, Sheldon Williams, Luther, and again Sheldon) as well as Provincial Teams U14, U16, U18, and U22).
In 1983, Water Polo Sask. nominated Dave to receive a Sask. Sport Award in recognition of his volunteer contributions as a Builder in the sport of water polo. Also, in that same year, Dave took a U16 Boys team to the newly developed National Championship as well as Head Coach of the Men's Western Canada Games Team; attaining a Bronze Medal performance in both. In 2019 Dave was inducted into the Regina Sports Hall of Fame as a Builder in the sport of water polo.
Following a career as an educator, Dave returned to the sport of his passion and continues to coach with Team Sask. Since Dave's return, he has had success achieving Medal performances with the U16 Boys, U19 Girls, as well as U19 Boys. In 2016, the U16 Boys were awarded Sask. Sport Team of the Year and, again in 2018 with U19 Boys receiving the same honour. Both teams won Gold Medals at their respective National Championships.
Dave is currently President of the Regina Club, and has been chairing it since 2014.
In 2018 Dave joined a Master's Team located in Calgary and competed at the 2019 World Championships held in South Korea in the 60+ age group attaining Fifth Place.
Dave is married and has three children, one of which competed at an International Level of water polo with Team Canada."
---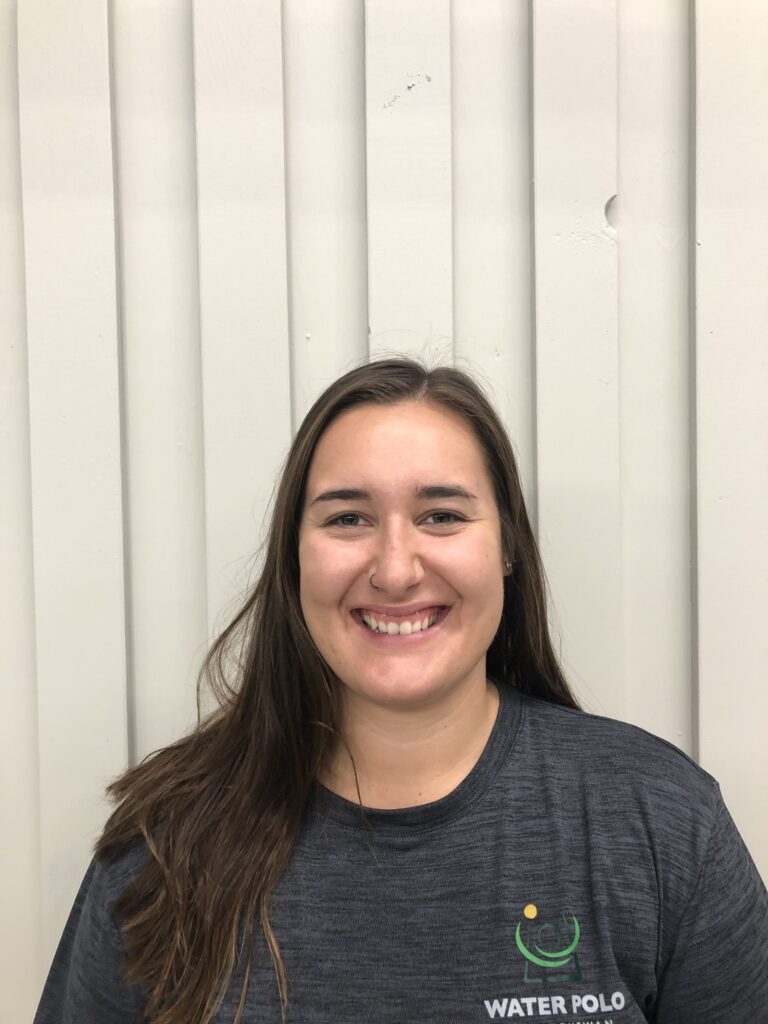 Rachel Krieger | Elite Women's Trainer & Coach
Background & Bio:
"Rachel was born and raised in Regina, SK where she began playing club water polo at the age of 9. She played the Regina Piranhas from 2003 to 2012. During that time, she also competed with Team Sask for 6 seasons. She made her first Canadian National team at 15 and competed for Canada in international competitions for 4 years. She was captain of the Youth National team that placed first in Puerto Rico 2011 for Pan American Games, and placed fifth in Perth, Australia 2012 for Youth World Championships. She centralized in Montreal in 2012 with the Senior National team and competed in World Championship Qualifiers in Calgary 2013 where the team placed first to qualify. In January 2015, she began her four seasons competing for University of the Pacific Tigers in the NCAA. During her time at UOP, Pacific women's water polo program reached their highest seed ranking in the NCAA championships at 5th place. During her time competing with Team Sask, she coached I Love Water Polo and Provincial Summer Clinics. Since January of 2019, she's coached the 16U & 19U women's teams for Team Sask."