Summer Clinics
---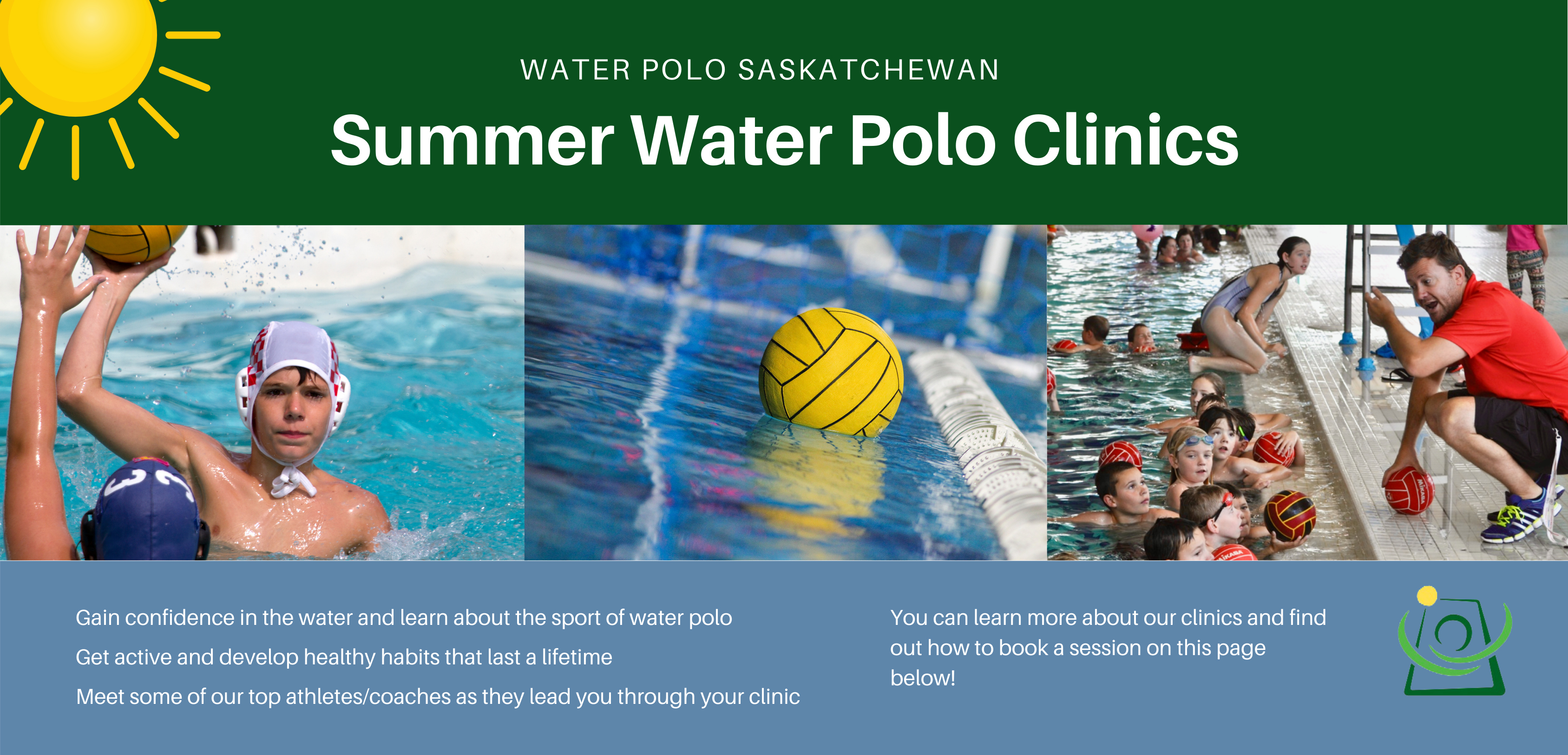 Every year Water Polo Saskatchewan is excited to offer summer clinics across the province! These clinics are a great way for kids to get active & to learn about the sport. Water polo offers athletes the opportunity to be a member of a team, gain confidence in the water, and develop healthy habits that last a lifetime. As Saskatchewan's provincial sport organization for water polo, WPS is continually looking to increase participation numbers. We invite you to check out the info below and look forward to seeing you come out!
Looking to participate in a clinic?
The following towns/facilities currently have scheduled clinics on the dates specified:
Yorkton

Access Communications Water Park at the Gallagher Centre (Indoor)

2 sessions: July 23, 10am-11am & 11am-12pm

Participants can register in-person, over the phone at (306) 786-1740, or online

here

.

Oxbow

July 24, 11am-12pm

Participants can register in-person, through their

Facebook Page

, or by texting (306) 485-8824.

Tisdale

July 29, 2-3pm

Participants can register over the phone at (306) 873-4043 or through their

Facebook Page

.
Swift Current

July 30, 10am-11am

Participants can register in-person, over the phone at (306) 778-2787, or online

here

.

Indian Head

July 31, 11am-12pm

Participants can register in-person or over the phone at (306) 695-3627.

Regina

July 19, 21, 23, 26, 28, 30: 12-1pm

Participants can register by contacting the pool at (306) 777-7374.
Is your location not on this list?
Reach out to your local pool and see if they have one booked. You can also contact us to find a clinic nearest you.
Pools - Interested in booking a clinic in your town?
Check out the details below and contact Taylor at taylor@wpsask.ca for more info!
When are we booking clinics?
We are currently scheduling clinics for the months of July and August this summer (2021). Our clinics are typically scheduled in 1-hour sessions, but we are more than happy to provide longer/multiple sessions!
What would a clinic look like?
A typical clinic layout includes:
Learning the rules of the game
Warm-up swimming + skills/swimming drills
Passing drills
Shooting drills
Scrimmage! (Or other appropriate games to maintain appropriate physical distance per SHA guidelines.)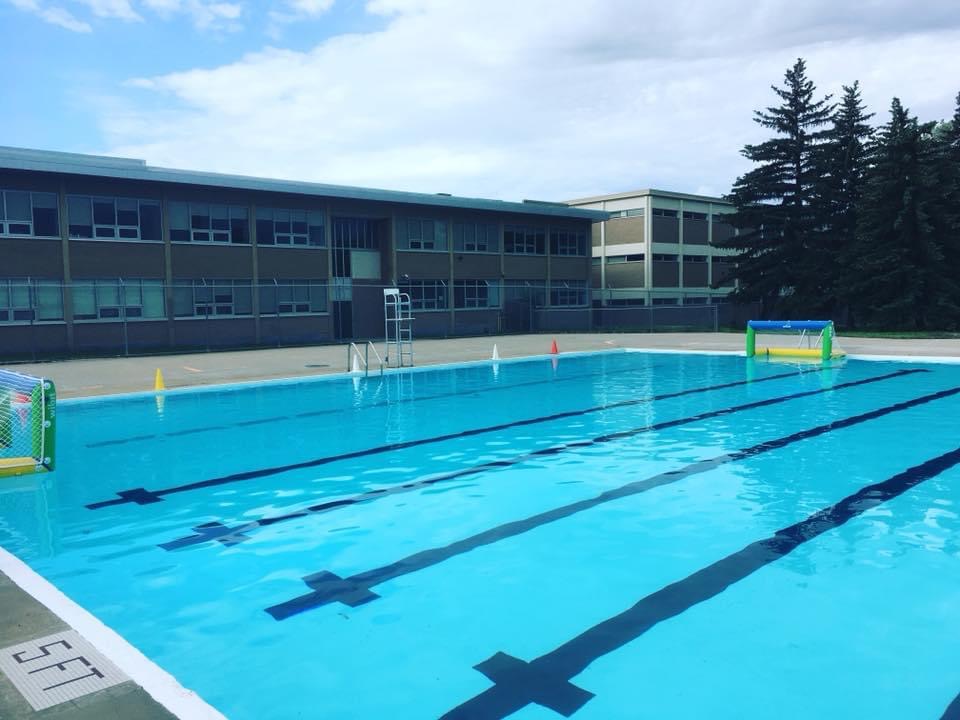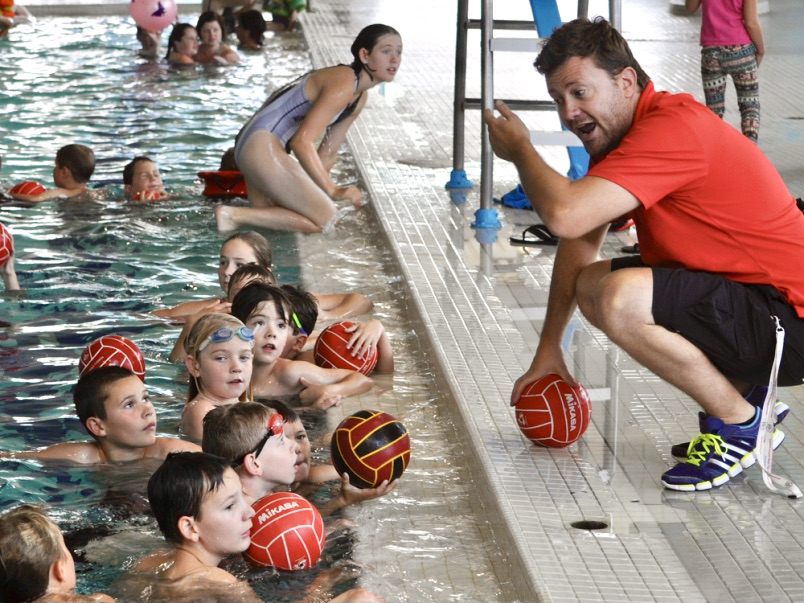 We provide the coaches, equipment, and all else that is necessary for a clinic:
We bring inflatable nets compatible to set up the pool, along with balls, cones, protective caps and more.
Our coaching staff for clinics consists of experienced & current athletes and provincial level coaches.
We adapt our clinics based on the ages of participants and therefore encourage people of all ages to participate!
Who can attend?
We encourage people of all ages/skill & experience levels to participate!
Whether you are just learning about water polo or are looking for a great way to get active this summer, our clinics are fun for everyone!
Already booked your clinic?
Documents pertaining to MAP grant applications, registration sheets, and more will be available here shortly.
MAP Grant Application & Spending Plan
MAP Grant Application & Spending Plan SAMPLE
Additional information:
Acknowledging that water polo is a contact sport and that there are current participant numbers/distancing restrictions currently in place, we would like to assure you that the health and safety of our athletes are of the utmost importance. We are following all Saskatchewan Health Authority Sports and Activity Guidelines in regard to COVID-19 safe sport practices.